The Festival of the Thrush in Montalcino 2012
The festival of the thrush or Sagra del Tordo is held in the old Tuscan town of Montalcino on the last October weekend. Thousands of tourists go to Montalcino while the festival. If you want to see the festival of the thrush, you should take care of accommodation in Montalcino in advance. It's better to come a bit earlier for the festival. On the day of the competition, you will have to leave your car far away in the valley and walk a couple of kilometers up. Don't forget to ask your landlords to help you buy tickets for the ceremonial dinner and the tournament.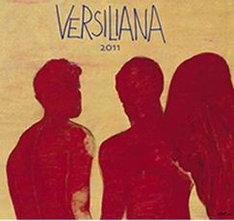 The festival of Versiliana is held in the town of Marina di Pietrasanta located in Tuscany, Italy. It lasts for two months from July, 1 till August, 31. The program of the 32nd festival traditionally includes drama performances, dances, musical show, as well as café meetings, entertaining events, and exhibitions.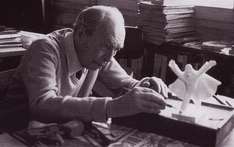 Welcome to Viareggio carnival 2009
One of the popular Tuscan resorts Viareggio (Province of Lucca) is hosting annual carnival on February 8, 2009. Tiny and cosy town will turn into a crowded open air stage for a month. The main carnival shows will be held on February 8th, 15th, 22nd, 24th
January, 6 is the day of Epiphany. Since 1985 Italy has claimed Epiphany the official holiday and like many Catholics in Western Europe Italians spend this day at home with their families. On the one hand Epiphany is a solemn and religious holiday and
14 – 21, November Florence will hold the 49th "Festival dei Popoli" (film festival). The program includes 163 movies out of total 2500 candidates. "Festival dei Popoli" presents mostly documentaries, still there are some short films and some fiction sam
San Miniato Earthnut fair 2008
The annual earthnut fair takes place in San Miniato during the last three weeks of November. Mercato del Bianco Tartufo di San Miniato is one of the most exciting gastronomic events. This year the event will be held 15/16, 22/23, 29/30 November weekends.
4, November is the day of the national consolidation in Italy. This date has been celebrated since 1992. It is known as "Anniversario della vittoria della Prima guerra mondiale" – the anniversary of the World War I victory. Then the date was renamed int
This August 13-16, Siena again welcomes all amateurs of horse racing. The event which has two stages already started on June, 29. The main race of the first round took place on July, 2 and the following round takes place on August, 16. Luigi Bruschelli
August has begun and that means it is the time for "Festival del Sole" (Tuscan Sun Festival). It takes place in Tuscan town Cortona, the province of Arezzo. You may enjoy the holiday of music up to 10th, August. It is already the 6th festival. Despite t