Tuscany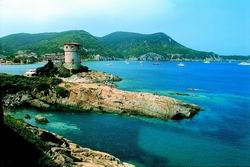 Tuscany: recreation and sightseeing in the famous Italian region
Tuscany is the cultural heart of Italy
Tuscany is the most beautiful and the richest in cultural monuments region in Italy. Nearly half of the Italian cultural legacy is concentrated in an area of a little bit more than twenty thousand square kilometers; and Italy is known all over the world as art treasury. It's difficult to overestimate the contribution of Florence, the capital of Tuscany, into the world art heritage.
Tuscany is one of the most popular recreation areas
The Western part of the region stretches along the shores of the Tyrrhenian Sea and the Ligurian Sea. Tuscany merges into central Italy in the East, the Northern part of it touches marble mountains, and the South is covered with hills. The chain of big isles and small islets embraces the coast of Tuscany.
Tuscany is a popular tourism destination because of its rich cultural heritage, mild climate, and charming landscape.
- Tuscany is considered to be the best area for ecotourism among all Italian regions
- Tuscany appeals to those who are interested in ancient times, as it gives an opportunity to become familiar with cultures of the Etruscans and the Ancient Romans
- Tuscany waits for experts in ascetic Medieval and fine Renaissance cultures
- Coastal beaches of Tuscan resort destinations reach out to lively tourists
- Tuscany opens up its cozy bays for romantics who long for privacy
- Tuscany gives a chance to improve health at the seaside or at spring sources
- Tuscany makes gourmets happy with unique diverse cuisine and famous local wines
- Tuscany appreciates traditions and invites visitors to folk feasts
Tuscany offers an opportunity to give yourself up to bliss, to enrich your knowledge, or to go in for active leisure. Anyway, you will undoubtedly get an unforgettable experience. Our website is a travel guide to the most interesting Italian region and a great source of information on accommodation rentals in Tuscany. Hotels, villas, guest homes, and apartments are available for rent.
Those who have visited Tuscany have warm memories about the region, admire it, and look forward to a chance to step on the ground of this blessed land once again.
Etruscan Riviera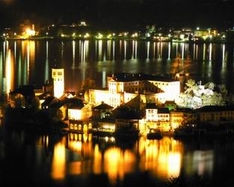 The Etruscan Riviera (Riviera degli Etruschi) or the Etruscan coast (Costa degli Etruschi) is a coastal belt in the Italian region of...
Etruscan Riviera >>
Car Rentals in Tuscany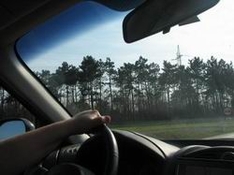 In order to rent a car you will need a passport , a credit card and an international license with at least 1 year of driving experience. A...
Car Rentals in Tuscany >>
Festivals and Holidays in Tuscany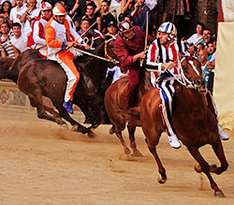 The uniqueness of every Tuscan province is seen not only in landscapes and architecture, but also in different traditions, tournaments,...
Festivals and Holidays in Tuscany >>
Siena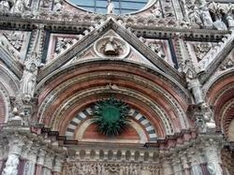 The main architectural masterpieces are concentrated in the capital, Siena . You can feel here the pride of the ancient romans who founded a...
Siena >>
Wines of Tuscany
Tuscany is one of the finest of the 20 wine-making zones in Italy. Wines vary in color (rosso, bianco, rosato) and in content of sugar...
Wines of Tuscany >>
Hotels of Tuscany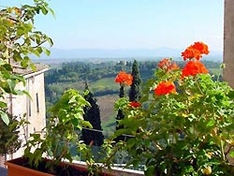 Hotels of Tuscany are waiting for visitors with different requirements and different income level. It is well-known that Tuscany is a popular...
Hotels of Tuscany >>
Sea Resorts in Tuscany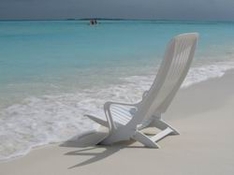 Tuscan coast stretches for more than 500 kilometers totally. The most famous sea recreation area is Versilia, thirty-kilometer long group of...
Sea Resorts in Tuscany >>
Shopping in Tuscany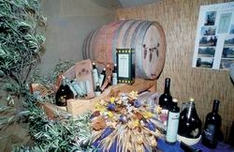 When coming back from Tuscany it is always pleasant to take something which will keep memories of this marvelous place. Aside many souvenirs...
Shopping in Tuscany >>
Versilia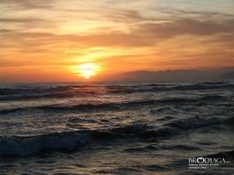 The list of the most famous Italian resorts includes Tuscan Versilia . Versilia is a seacoast in north-western Tuscany, which...
Versilia >>

The province of Florence
The glory of the province of Florence is first of all concentrated in its capital, the famous birthplace of Renaissance culture . Those...
The province of Florence >>
Grosseto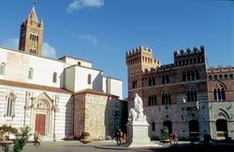 Grosseto is the official capital of the same name province in Tuscany and an unofficial capital of the Maremma region. The population of...
Grosseto >>
Maremma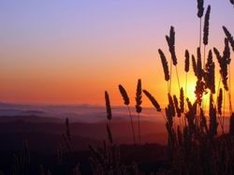 The name " Maremma " refers to a historic area which you will not find on the administrative map of Italy. It consists mostly of...
Maremma >>
Lajatico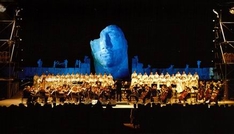 Lajatico is a tiny town located in Tuscany, 46 kilometers away from Pisa . Lajatico stretches in a picturesque hilly area, at the...
Lajatico >>
News
21/05/2012
The Festival of the Thrush in Montalcino 2012
The festival of the thrush or Sagra del Tordo is held in the old Tuscan town of Montalcino on the last October weekend. Thousands of tourists go to Montalcino while the festival. If you want to see the festival of the thrush, you should take care of accommodation in Montalcino in advance. It's better to come a bit earlier for the festival. On the day of the competition, you will have to leave your car far away in the valley and walk a couple of kilometers up. Don't forget to ask your landlords to help you buy tickets for the ceremonial dinner and the tournament.

27/09/2011
Tuscany: Gastronomic Festivals in October
Towns and villages of Tuscany hold various gastronomic festivals regularly from May to October. These events are dedicated to some product or dish typical for this area. Usually such festivals are organized on days-off. Sometimes they last for a couple of weekends. Fairs are often combined with diverse entertainment program. The October of 2011 offers a number of gastronomic events in Tuscany.

15/07/2011
Tarot Garden
The Tarot garden as a work of art is a combination of landscape design, sculpture and architecture. The garden is located on the southern slope of the Garavicchio hill in the Tuscan Maremma, a few kilometers away from the town of Capalbio. The Franko-American artist Niki de Saint Phalle created it.


RSS
Newsletter
Login
Recreation in Tuscany
Tuscany and its beauty are known all over the world. Toskana-netz.de offers you an extensive overview of this region. Accomodation in Tuscany is available in holiday homes as well as in hotels. Famous hotels of Florence, Pisa and other cities of the region are now available for online booking .
<![if (IE 6)]> <![endif]>